Marine lithium battery safety report issued by DNV GL
Abstract:
Compared with NMC batteries, lithium iron phosphate batteries are usually even more difficult to be forced into a thermal runaway state. At the same time, the temperature rising rate is also lower.
As another new application market of Lithium Battery, the electric cargo ship has attracted more and more attention from battery companies.In truth, there are not many companies that can produce batteries meeting the requirements of the electric cargo ship.
It will be similar difficulties faced by electric vehicles in the promotion and application of pure battery power in ships, for example, such as the safety of high-power pure battery power, the increase of energy and power density, and high one-off cost. In order to resolve it, technical research and development of lithium batteries should be strengthened, fully tested, and verified to make sure that it is safe, reliable, and economic.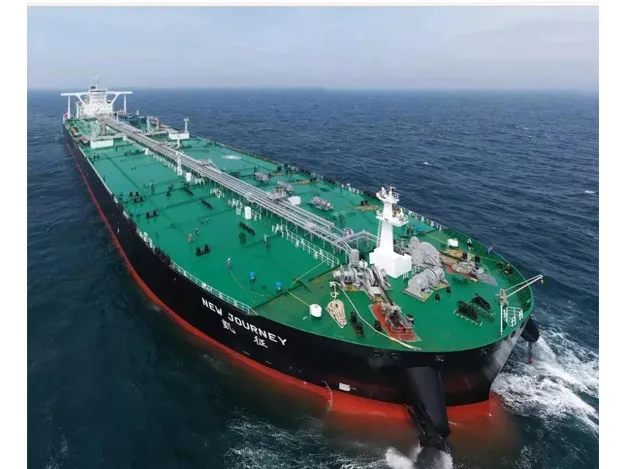 One of the world's leading classification societies, DNV GL (a merger of Det Norske Veritas and Lloyd's), has released a new report on the safety of ship batteries.
The report assesses the risk of explosion and fire in offshore battery installations and the effectiveness of the fire suppression system in case of battery fire.
In the report, DNV GL examines what happens when the lithium-ion battery unit overheats to the point of failure (thermal runaway) and evaluates several common methods to avoid or minimize damage.The big catch is that if a large number of lithium-ion battery modules (total 4,000 Ah or more) fail in the same compartment at once, even a ventilation rate of 100 ACH breaths per hour is not sufficient to avoid an explosion of 0.5 bar (Barg), consequently, ventilation alone is not enough to prevent a bomb
"In addition to fire suppression and ventilation, batteries must be designed with preventative safety barriers to limit fire and gas emissions to a few parts of the battery system as possible," says Henrik Helgesen, Senior Consultant Project Manager at DNV GL.
The report provides new recommendations for ventilation systems based on a newly created model that determines the appropriate size and type of ventilation system based on the ship's battery installation. Early fire and gas detection is also vital, which means that gas sensors should be placed on the battery as close as possible.
In addition, the report pointed out that lithium iron phosphate batteries are generally more resistant to being forced into thermal runaway states than NMC batteries. Compared with NMC batteries, the temperature rise rate is also lower.
According to reports, the project started in 2017.
Based on the experience of many maritime stakeholders, participant members include the Norwegian Maritime Authority, the Danish Maritime Authority, the Maritime Authority, the Norwegian Defence Research Institute (FFI), marine battery system supplier Corvus Energy, lithium-ion fire-extinguishing system supplier Nexceris, battery gas sensor technology developers and so on.
Overall, DNV GL's report on the safety risks of lithium-ion batteries used on ships provides some warning to battery companies.
Battery companies should pay more attention to battery safety and how to prevent or extinguish a fire when developing marine batteries.It is a challenge for battery companies.
At the same time, the report also pointed out that compared to the NCM battery, the safety advantage of lithium iron phosphate battery is more prominent in the ship, so the current ship mainly lithium iron phosphate battery.
As far as we learned, marine lithium batteries in China must pass the qualification certification of the China Classification Society and its authorized institutions, and CCS only identified the prismatic lithium iron phosphate.At the same time, the China Classification Society for Marine Battery Safety also puts forward the battery layout and installation, Battery Management System BASIC functional requirements. Battery inspection requirements also include battery and battery management system type testing and delivery testing requirements.
As of June 2019, there are 11 enterprises of lithium-ion batteries for electric ships certified by the Classification Society in China, and 25 types of batteries are authorized. The number of cell types and corresponding enterprises is still relatively small.
At present, more and more battery companies have joined the electric ship lithium battery market, targeted development in lithium battery of application in ferries, cruise ships, Knock Nevis, cargo ships, engineering ships, and other electric ships.As the proportion of lithium iron phosphate batteries used in electric ships increases, the price of lithium iron phosphate batteries will also show a downward trend.
Remarkably, current marine battery testing is still at the battery level, and testing items are similar to vehicle-mounted power battery items.
The safety regulation system of marine battery, and the regulation operation system of small-sized ships also need to be further improved.