Lithium Storage to Showcase Lithium-ion Battery Solutions at Battery Show Europe 2023
Lithium Storage, a renowned provider of lithium-ion battery solutions for electric vehicles, energy storage, and smart forklift trucks, is gearing up to participate in the upcoming Battery Show Europe. The event, scheduled for May 23-25, 2023, in Stuttgart, Germany, provides an excellent platform for the company to exhibit its latest range of innovative products.
Lithium Storage's booth at Hall 8-E65 will showcase high-quality lithium-ion battery solutions, including LFP/NCM chemistry cells in various capacities ranging from 40Ah-302Ah, lithium-ion battery modules, battery packs, active-cooled flexible packs for commercial vehicles, PDU, BMS smart control units, as well as industrial and commercial storage systems.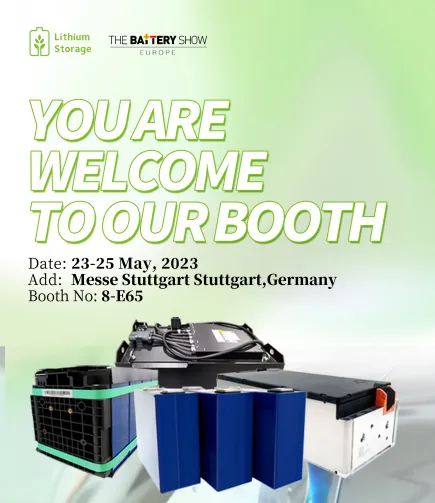 The company has a good reputation for providing sustainable and dependable solutions for emobility and energy storage that meet the diverse needs of its customers. Lithium Storage aims to continue delivering high-quality, safe, and efficient solutions that ensure customer satisfaction.
Visit our Hall 8-E65 at Battery Show Europe. We look forward to demonstrating our expertise and how we assist you in meeting your electrification requirements.